Diploma in Refrigeration, Air Conditioning & Heat Pump Systems Level 2
Committed to education, not just passing exams!
COURSE CODE: 6090-02
LENGTH: 30 days per year for 2 years
COST: £3,250 per annum plus VAT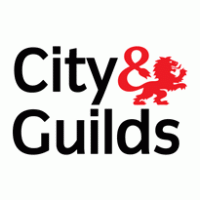 For those unable or who don't wish to commit to the three year RACHP Apprenticeship but still wish to gain a qualification, this is the Level 2 Diploma which can be followed by the Level 3 if so desired.
There are no entry qualifications required and it can be studied by those employed or seeking employment in the industry, who are keen to learn.  Taught in small class sizes by enthusiastic, knowledgeable trainers (engineers themselves) with superb practical facilities.
What's included in the course?
Six one week blocks of attendance per academic year; 4 of which are online training sessions completed from the candidate's home and 2 are completed in the Training Centre. (12 weeks over 2 years in total).
Topics
Providing a thorough underpinning knowledge in RACHP theory including:
Heat transfer
Vapour compression system principles
System operating conditions
Fault finding
Electrics
Pressure testing
Evacuation and dehydration
F Gas training / air conditioning training
Sufficient practical skills to:
Braze and fabricate pipework
Work on basic electrical systems
Install and commission systems
Service and maintain systems
Find and rectify faults
Contact us for further advice and price
HOW YOU WILL BE ASSESSED?
You will take four on-line City & Guilds examinations including F Gas at Category 1 and complete a series of practical assignments to demonstrate your skills as an air conditioning / refrigeration trainee.
THE ANNUAL FEE INCLUDES:
Course notes, City & Guilds registration, exam fees and certificates
See FAQs for further information
DIPLOMA IN REFRIGERATION, AIR CONDITIONING & HEAT PUMP SYSTEMS LEVEL 2 FAQ'S
IS THE CITY AND GUILDS 6090 DIPLOMA WORTH GETTING?
It is the best qualification available without taking the three year apprenticeship
WHAT IS COVERED ON THE CITY AND GUILDS 6090 DIPLOMA?
The 6090 Diploma covers installation and service and maintenance of refrigeration, air conditioning and heat pumps. It will cover both the theory and practical aspects. It is assessed by a comprehensive set of assignments and exams
WHAT DOES THE STUDENT GET FROM THE 6090 DIPLOMA?
The student will get good practical skills and a fantastic theoretical knowledge of the refrigeration, air conditioning and heat pump industry.
DO YOU NEED TO BE EMPLOYED IN THE REFRIGERATION INDUSTRY TO TAKE THE DIPLOMA IN REFRIGERATION, AIR CONDITIONING AND HEAT PUMPS?
No, you can take the City and Guilds Diploma if you are employed in the industry or not. You will have theory and practical training at Ellis Training Works and all the evidence for the practical activities will be collected here.
CAN ANYONE DO THE CITY AND GUILDS 6090 COURSE?
Yes it is open to anyone of any age ability or experience. Anyone who attends this course will learn a huge amount about the RACHP industry.
WHAT ARE THE HOURS FOR THE NEW DIPLOMA COURSE?
The Diploma in Refrigeration, Air Conditioning and Heat Pumps course starts at 9.00 am in centre and runs through to about 5.00, with an hour for lunch.  When online session commence at 9.30am until 4.30pm, with independent assignments set throughout the day.