Engineering Technician Apprenticeship (Refrigeration, Air Conditioning & Heat Pump)
Committed to education, not just passing exams!
COURSE CODE: 6090 EngTech
LENGTH: 3 years (36 months)
NOT CURRENTLY ENROLLING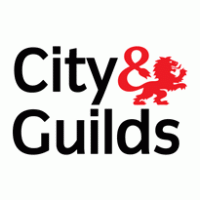 This is the new Apprenticeship Standard for Apprentices employed by Levy paying employers.
For full details of the RACHP Standard please click this link
Training and development which leads to an End Point Assessment consisting of:-
Knowledge & Skills Test
Multiple choice test marked by End Point Assessment Organisation
Practical Test
2 – 3 Days of practical testing assessed by Independent Assessor
Professional Interview
Supported by a synopsis of the Apprentice Development Journal and assessed by Independent Assessor
On successful completion the ESFA will issue an Apprenticeship Certificate to the Employer
If you wish to use us as your preferred Training provider the next steps are:-
We agree a contract for training services
We provide an induction event for you and your apprentice mentors
We provide an induction event for your apprentices
We commence the training programme in October 2019
Course Dates Available
Please phone for more information
ENGINEERING TECHNICIAN APPRENTICESHIP (REFRIGERATION, AIR CONDITIONING & HEAT PUMP) FAQs
IS THIS A RECOGNISED APPRENTICESHIP?
Yes, this is the new 'Trailblazer' Apprenticeship developed by industry and approved by Government in line with their apprenticeship initiatives.
DO YOU TAKE FUNDING?
Yes, initially from Levy paying employers only.
WHAT IS A LEVY PAYING EMPLOYER?
It is a company who has a pay bill of £3million or move
WHAT IF I AM NOT EMPLOYED?
You can take the 6090 at Level 2 and follow it with the Level 3 if you wish
WHAT IF I DON'T WORK FOR A LEVY PAYING EMPLOYER?
Please contact us for further details